Che Mohd Ruzaidi Ghazali, Assoc. Prof.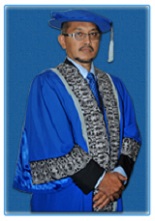 This page provides access to research works by Associate Professor Che Mohd Ruzaidi Ghazali, former Dean Faculty Engineering Technology, Universiti Malaysia Perlis (UniMAP).
News
Skills and Expertise: Engineering, Materials Engineering, Polymer Engineering, Polymer science, Composites, Recycling, Rheology, Ceramics, Sintering, Microstructure, Ceramic Engineering, Mechanical Properties.
Recent Submissions