Mazlee Mohd Noor, Dr.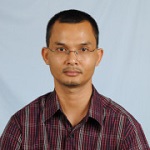 This page provides access to research works by Dr. Mazlee Mohd Noor, currently a Senior Lecturer of School of Materials Engineering, Universiti Malaysia Perlis (UniMAP).
News
Skills and Expertise: Casting, Metallurgical, Engineering, Metals Welding, Microstructure, Mechanical Properties, Failure Analysis Fractography, Damping analysis, Solid adsorbent, Material Characterization, Metal Casting,Materials Engineering, Metallurgy, Metallurgical Engineering, and Physical Metallurgy (Physics).
Recent Submissions