Nik Noriman Zulkepli, Assoc. Prof. Dr.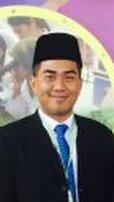 This page provides access to research works by Assoc. Prof. Dr. Nik Noriman Zulkepli, currently a Associate Professor of Polymer Engineering, Centre of Excellence for Geopolymer and Green Technology, Universiti Malaysia Perlis (UniMAP).
News
Skills and Expertise: Polymers, Material Characterization, Materials Processing, Advanced Materials, Mechanical Behavior of Materials, Mechanical Properties, Materials, Nanomaterials, Materials Testing and X-ray Diffraction.
Recent Submissions