Nik Noriman Zulkepli, Assoc. Prof. Ts. Dr.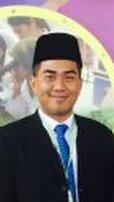 About Associate Professor Ts. Dr. Nik Noriman Bin Zulkepli
Associate Professor Ts. Dr. Nik Noriman Zulkepli is currently a Associate Professor at Faculty of Mechanical Engineering Technology, Universiti Malaysia Perlis
He was formerly from School of Manufacturing Engineering
ORCID ID: https://orcid.org/0000-0001-6514-4169
Scopus Author ID: 55898485400
Email: Nik Noriman Zulkepli
Research Interests
Polymers
Materials Characterization
Advanced Materials
News
Skills and Expertise: Polymers, Material Characterization, Materials Processing, Advanced Materials, Mechanical Behavior of Materials, Mechanical Properties, Materials, Nanomaterials, Materials Testing and X-ray Diffraction.
Recent Submissions