Shamsul Baharin Jamaludin, Prof. Dr.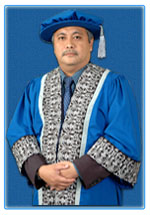 This page provides access to research works by Prof. Dr. Shamsul Baharin Jamaludin, currently a Professor of School of Materials Engineering, Universiti Malaysia Perlis (UniMAP).
News
Skills and Expertise: Metal Composites, Sustainable materials, Biomaterials, Hydroxyapatite Based Coatings, Materials Engineering, Urban Planning, Biomaterials, and Biomaterials and Tissue Engineering.
Recent Submissions
Search DSpace
Browse
My Account
Discover
RSS Feeds