Ryspek Usubamatov, Prof. Dr.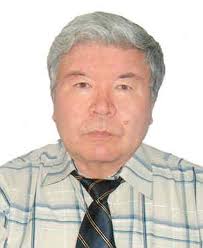 This page provides access to research works by Prof. Dr. Ryspek Usubamatov, currently a Senior Lecturer of School of Manufacturing Engineering, Universiti Malaysia Perlis.
News
Skills and Expertise: Design Engineering, Renewable Energy Technologies, Optimization, Production Engineering, Machining, Systems Engineering, Industrial Engineering, Industry, Manufacturing, Manufacturing Engineering, Mechanical Engineering Design, Wind Energy, Wind, Wind Turbines, Manufacturing Systems and Machine Tools.
Recent Submissions