Radhwan Hussin, Ir. Ts.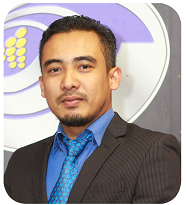 About Ir. Ts. Radhwan Husin
Ir. Ts. Radhwan Husin is currently a Senior Lecturer at Faculty of Mechanical Engineering Technology, Universiti Malaysia Perlis
He was formerly from School of Manufacturing Engineering
ORCID ID: https://orcid.org/0000-0002-4521-7727
Scopus Author ID: 57210390315
Email: Radhwan Husin
Research Interests
Product Design and Development
pneumatic system
DFMA
Manufacturing Engineering
News
Skills and Expertise: Materials, Finite Element Analysis, Design Engineering, CAD, Optimization, Product Design and Development, System Modeling, Mechanical Engineering, Mechanical Processes, Production, Design Optimization, Machining, Engineering Optimization, CAE, Welding, System Identification, Technical Drawing, Plastics, Manufacturing Engineering, Optimization Methods, Abaqus, Design of Experiments, Dynamic Systems, Plastic Molding, Injection Molding, Response Surface Methodology, Differential Evolution, Unigraphics, Superalloys, Taguchi Method, Sheet Metal Forming, DFMA and pneumatic system.
Recent Submissions
The mold-making industry is currently facing several challenges, including new competitors in the market as well as the increasing demand for a low volume of precision moldings. The purpose of this research is to appraise ...

(

Praise Worthy Prize

,

2014-11

)

Every plastic part that undergoes the plastic injection molding process will have the behaviour of warpage when it has cooled after injection process. It needs a proper way of controlling the rate of warpage, so it is ...