Wan Mohd Sabki Wan Omar, Dr.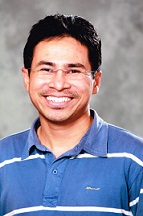 About Dr. Wan Mohd Sabki Wan Omar
Dr. Wan Mohd Sabki Wan Omar is currently a Senior Lecturer at Faculty of Civil Engineering Technology, Universiti Malaysia Perlis
He was formerly from School of Environmental Engineering
ORCID ID: https://orcid.org/0000-0001-5613-1040
Scopus Author ID: 56278172800
Email: Wan Mohd Sabki Wan Omar
Research Interests
Construction management
Life Cycle Assessment (LCA),
Embodied Energy and Carbon Analysis
Sustainable construction
Recent Submissions
(

Trans Tech Publications

,

2016

)

In past investigation, most of studies on seismic analysis for soil structure interaction effect are small and generally design building were considered to be fixed at their support. In actual condition, flexibility of the ...

Identification of parameter variation allows us to conduct more detailed life cycle assessment (LCA) of energy and carbon emission material over their lifecycle. Previous research studies have demonstrated that hybrid LCA ...