Phaklen Ehkan, Assoc. Prof. Dr.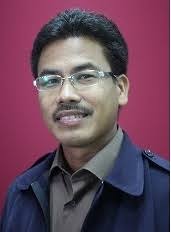 About Assoc. Prof. Dr. Phak Len Eh Kan
Assoc. Prof. Dr. Phak Len Eh Kan is currently a Associate Professor Dr. at Faculty of Electronic Engineering Technology , Universiti Malaysia Perlis
He was formerly from School of Computer and Communication Engineering
ORCID ID: https://orcid.org/0000-0003-3057-5721
Scopus Author ID: 37005452000
Email: Phak Len Eh Kan
Research Interests
ANSYs
Computer Engineering
Cooperative Communication
Spartan
News
Skills and Expertise: Energy Saving, Energy Efficiency, Computer Engineering, Fiber, ANSYS, Cooperative Communication and Spartan.
Recent Submissions
Perceptual mappingapproaches have been widely used in visual information processing in multimedia and internet of things (IOT) applications. Accumulative Lifting Difference (ALD) is proposed in this paper as texture mapping ...

(

Engineering and Technology Publishing

,

2014-01

)

Recent developments in Optical IP networks have heightened the need for reduction on power consumption via so called green photonics and concepts known as green networking. Adhering to these principles we proposed a novel ...