Rozyanty Rahman, Dr.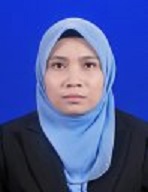 This page provides access to research works by Dr. Rozyanty Rahman, currently a Senior Lecturer of Centre of Excellence for Geopolymer and Green Technology, Universiti Malaysia Perlis (UniMAP).
News
Skills and Expertise: Material Characterization, Materials, Nanomaterials, Mechanical Properties, Sustainability, X-ray Diffraction, Material Characteristics, Polymers, Materials Processing, Advanced Materials, Materials Testing, XRD Analysis, Polymeric Materials, Materials Science, Polymerization, Materials Engineering, Composites, Nanocomposites, FTIR Analysis, Thermal Analysis, DSC, TGA, Plastics, Infrared Spectroscopy, Waste, Physical Properties, Fiber, Natural Fibers, Epoxy Resins, X-ray Fluorescence, Polyesters, Textile Engineering, Biocomposites and Pulp.
Recent Submissions