Rozyanty Rahman, Assoc. Prof. Dr.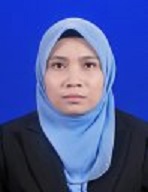 About Assoc. Prof. Dr. Rozyanty Rahman
Assoc. Prof. Dr. Rozyanty Rahman is currently a Associate Professor Dr. at Faculty of Chemical Engineering Technology, Universiti Malaysia Perlis
She was formerly from School of Materials Engineering
ORCID ID: https://orcid.org/0000-0002-0268-4712
Scopus Author ID: 35300412500
Email: Rozyanty Rahman
Research Interests
Polyesters
Composites
Fiber
Pulp
News
Skills and Expertise: Material Characterization, Materials, Nanomaterials, Mechanical Properties, Sustainability, X-ray Diffraction, Material Characteristics, Polymers, Materials Processing, Advanced Materials, Materials Testing, XRD Analysis, Polymeric Materials, Materials Science, Polymerization, Materials Engineering, Composites, Nanocomposites, FTIR Analysis, Thermal Analysis, DSC, TGA, Plastics, Infrared Spectroscopy, Waste, Physical Properties, Fiber, Natural Fibers, Epoxy Resins, X-ray Fluorescence, Polyesters, Textile Engineering, Biocomposites and Pulp.
Recent Submissions