Yusrina Mat Daud, Ts. Dr.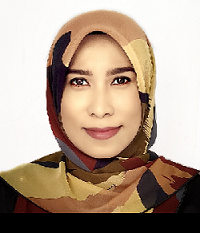 About Ts. Dr. Yusrina Mat Daud
Ts. Dr. Yusrina Mat Daud is currently a Senior Lecturer at Faculty of Chemical Engineering Technology , Universiti Malaysia Perlis
She was formerly from School of Materials Engineering
ORCID ID: https://orcid.org/0000-0002-1412-6531
Scopus Author ID: 57210919867
Email: Yusrina Mat Daud
Research Interests
Mechanical Properties
Material Characterization
Advanced Materials
Nanomaterials
News
Skills and Expertise:Material Characterization,Materials,Nanomaterials,Mechanical Properties,Mechanical Behavior of Materials,Material Characteristics,Polymers Materials Processing,Advanced Materials,Mechanical Testing,Nanomaterials Synthesis Materials Testing,Materials Engineering,Composites,Nanocomposites,Scanning Electron Microscopy,Composite Material,Polymer Composites,Fiber,Elastomers,Compressive Strength,Epoxy Resins,Plastics Engineering,Silicate and Rubber.
Recent Submissions