Nasrul Amri Mohd Amin, Assoc. Prof. Ir. Ts. Dr.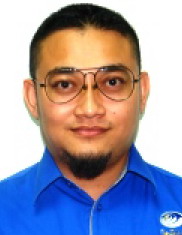 About Associate Professor Ir. Ts. Dr. Nasrul Amri Bin Mohd Amin
Associate Professor Ir. Ts. Dr. Nasrul Amri Mohd Amin is currently a Associate Professor at Faculty of Mechanical Engineering Technology, Universiti Malaysia Perlis
He was formerly from School of Manufacturing Engineering
ORCID ID: https://orcid.org/
Scopus Author ID: 54789468600
Email: Nasrul Amri Mohd Amin
Research Interests
Mechanical Properties
Numerical Modeling
Renewable Energy
News
Skills and Expertise: Materials, Mechanical Properties, Fluid Mechanics, Computational Fluid Dynamics, Renewable Energy Technologies, Numerical Simulation, Numerical Modeling, CFD Simulation, Engineering Thermodynamics, Aerodynamics, Thermal Engineering, Mechanical Engineering, Energy, Energy Engineering, Composites, Renewable Energy, Heat Exchangers, Experimental Fluid Mechanics, Heat Transfer, Applied Thermodynamics, Convection, Thermal Analysis, Energy Storage, Thermal,Conductivity, Fluid, UAV, Refrigeration & Air Conditioning, CFX, Heat Capacity, Petroleum Engineering, Nuclear Engineering, Pcm and Aircraft Design.
Recent Submissions