Ali Yeon Md Shakaff, Prof. Dato' Dr.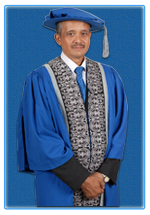 This page provides access to research works by Ali Yeon Md Shakaff,Prof. Dato' Dr. currently Director, Centre of Excellence for Advanced Sensor Technology (CEASTech), Universiti Malaysia Perlis.
News
Skills and Expertise: Classification,Digital Signal Processing,Electronic Engineering,Wireless Sensor Network,Sensors,Computer Engineering,Principal Component Analysis and Integrated Circuits.
Recent Submissions