Jamali bin Md Sah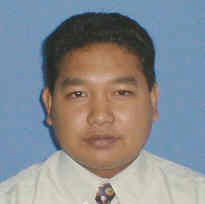 This page provides access to research works by Jamali bin Md Sah , currently a Senior Lecturer of School of Manufacturing Engineering, Universiti Malaysia Perlis (UniMAP).
Recent Submissions
(

Asian Research Publishing Network (ARPN)

,

2010

)

Electric, hybrid-electric and fuel-cell vehicles have received positive response from the market due to their environmental-friendly factors. However, an electric vehicle powered by a solar energy has not yet being produced ...

(

American Scientific Publishers

,

2011

)

Vehicle's low drag force is critical to achieve higher speed and for efficient energy usage. Most solar vehicles that participated in the World Solar Challenge event adopted the 'cockroach' shape which has been considered ...

(

Springer-Verlag London Limited.

,

2013-04

)

The basic attributes of any industrial machine are productivity rate, quality of products, as well as the cost and flexibility of manufacturing systems. Attributes of productivity are related to the theory of reliability, ...