Radhwan Hussin, Ir. Ts.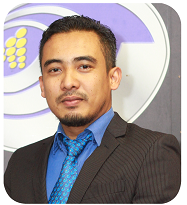 This page provides access to research works by Ir. Ts. Hussin currently a Lecturer of School of Manufacturing Engineering, Universiti Malaysia Perlis.
News
Skills and Expertise: Materials, Finite Element Analysis, Design Engineering, CAD, Optimization, Product Design and Development, System Modeling, Mechanical Engineering, Mechanical Processes, Production, Design Optimization, Machining, Engineering Optimization, CAE, Welding, System Identification, Technical Drawing, Plastics, Manufacturing Engineering, Optimization Methods, Abaqus, Design of Experiments, Dynamic Systems, Plastic Molding, Injection Molding, Response Surface Methodology, Differential Evolution, Unigraphics, Superalloys, Taguchi Method, Sheet Metal Forming, DFMA and pneumatic system.
Recent Submissions
(

Praise Worthy Prize

,

2014-11

)

Every plastic part that undergoes the plastic injection molding process will have the behaviour of warpage when it has cooled after injection process. It needs a proper way of controlling the rate of warpage, so it is ...