Ahmad Faizal Annuar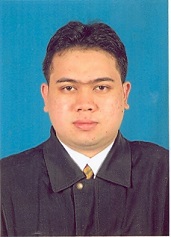 About Ahmad Faizal Annuar
Ahmad Faizal Annuar is currently a Lecturer at Faculty of Mechanical Engineering Technology, Universiti Malaysia Perlis.
He was formerly from School of Manufacturing Engineering
ORCID ID:
Scopus Author ID: 56380453900
Email: Ahmad Faizal Annuar
Research Interests
Finite Elements Analysis
Mechanical Engineering
Manufacturing Process Mechanics
Manufacturing Engineering
Recent Submissions
(

Praise Worthy Prize

,

2015-07-27

)

The new design agriculture chassis was successfully developed to support System of Rice Intensification (SRI) cultivation practices in Malaysia. The design of the chassis is able to carry small size petrol engine, sprocket ...

(

Praise Worthy Prize

,

2014

)

Multiple cracks with different or similar geometries that coexist on the same plane will affect its neighbouring counterpart's Stress Intensity Factor (SIF) value due to interaction effect. The interaction effect is much ...

(

Penerbit UTM Press

,

2015-09-03

)

This paper presents perturbation parameters for tuning of multi-objective optimization differential evolution and its application to dynamic system modeling. The perturbation of the proposed algorithm was composed of ...