Salwa Mohd Zaini Makhtar, Dr.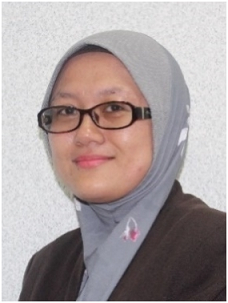 About Dr. Salwa Mohd Zaini Makhtar
Dr. Salwa Mohd Zaini Makhtar is currently a Senior Lecturer at Faculty of Civil Engineering Technology, Universiti Malaysia Perlis
She was formerly from School of Environmental Engineering
ORCID ID: https://orcid.org/0000-0002-9488-338X
Scopus Author ID: 55939028100
Email: Salwa Mohd Zaini Makhtar
Research Interests
Environmental Engineering,
Water resources
Water and wastewater processes and treatment
Civil Engineering
Recent Submissions
Thermo-gravimetric and differential thermo-gravimetric analyses were performance to study the effect of temperature on the mineralogical compositions of rice husk ash subjected to different grinding time. Eight rice husk ...

(

Universiti Malaysia Sabah (UMS)

,

2009-08-12

)

In this study, the adsorption of Reactive Orange 16 (R016) onto cross-linked chitosan/oil palm ash composite beads (CC/OPA) was studied in batch mode operation with respect to temperature and initial dye concentration. The ...