Mahyun Ab Wahab,Dr.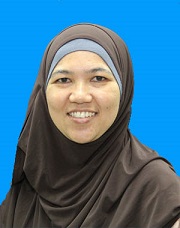 This page provides access to research works by Dr. Mahyun Binti Ab Wahab, currently a Senior Lecturer of School of Environmental Engineering, Universiti Malaysia Perlis (UniMAP).
Recent Submissions
In this study, the influences of different replacement levels of RHA blended cement concrete subjected to 5% NaCl solution with drying-wetting cycles was evaluated. For parametric study, RHA was used as a Portland cement ...

Thermo-gravimetric and differential thermo-gravimetric analyses were performance to study the effect of temperature on the mineralogical compositions of rice husk ash subjected to different grinding time. Eight rice husk ...