Mahyun Ab Wahab,Dr.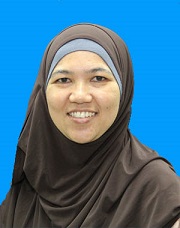 This page provides access to research works by Dr. Mahyun Binti Ab Wahab, currently a Senior Lecturer of School of Environmental Engineering, Universiti Malaysia Perlis (UniMAP).
Recent Submissions
(

Universiti Malaysia Perlis (UniMAP)

,

2019

)

Landfill leachate is a complex wastewater which may give potential problems to the environment. Besides the new treatment processes that has been implemented, coagulation and flocculation treatment are considered as the ...

In this study, the influences of different replacement levels of RHA blended cement concrete subjected to 5% NaCl solution with drying-wetting cycles was evaluated. For parametric study, RHA was used as a Portland cement ...

Thermo-gravimetric and differential thermo-gravimetric analyses were performance to study the effect of temperature on the mineralogical compositions of rice husk ash subjected to different grinding time. Eight rice husk ...