Wan Mohd Sabki Wan Omar, Dr.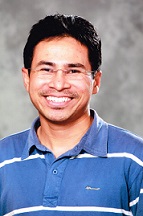 This page provides access to research works by Dr. Wan Mohd Sabki Wan Omar, currently a Senior Lecturer of School of Environmental Engineering, Universiti Malaysia Perlis (UniMAP).
News
Skills and Expertise:Sustainable Construction,Construction Project Management Life-Cycle Assessment and Embodied Energy and Carbon Assessment.
Recent Submissions
(

Trans Tech Publications

,

2016

)

In past investigation, most of studies on seismic analysis for soil structure interaction effect are small and generally design building were considered to be fixed at their support. In actual condition, flexibility of the ...

Identification of parameter variation allows us to conduct more detailed life cycle assessment (LCA) of energy and carbon emission material over their lifecycle. Previous research studies have demonstrated that hybrid LCA ...