Mustaqqim Abdul, Ir.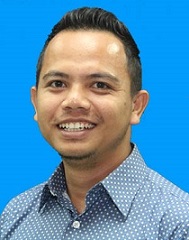 This page provides access to research works by Ir. Mustaqqim Abdul Rahim, currently a Lecturer of School of Environmental Engineering, Universiti Malaysia Perlis.
News
Skills and Expertise: Civil Engineering Materials, Building Materials, Construction Materials, Concrete Technologies, Soil Analysis, Materials Engineering, Civil Engineering, Concrete Durability, Concrete Material Technology, Cement, Concrete, Slope Stability, Structural Engineering, Energy Policy and Rubber.
Recent Submissions