Norazian, Mohamed Noor, Ts. Dr.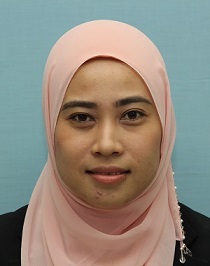 About Ts. Dr. Norazian Binti Mohamed Noor
Ts. Dr. Norazian Mohamed Noor is currently a Senior Lecturer at Faculty of Civil Engineering Technology, Universiti Malaysia Perlis
He was formerly from School of Environmental Engineering
ORCID ID: https://orcid.org/0000-0002-6364-7851
Scopus Author ID: 25221616600
Email: Norazian Mohamed Noor
Research Interests
Air qualities
Missing data
Air pollution modelling
Air pollution monitoring
News
Skills and Expertise: Modeling and Simulation, Engineering, Applied and Computational Mathematics, Mathematical Modelling, Simulation, Statistics, Applied Mathematics, Statistical Learning, Environmental Engineering, Simulation Modeling, Simulation and Modeling, Computational Statistics, Ozone, Particulate Matter, Computing in Mathematics, Missing Data Analysis and Multiple Imputation.
Recent Submissions