Sohiful Anuar Zainol Murad, Dr.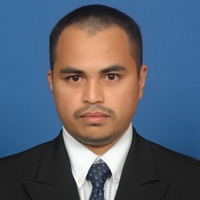 This page provides access to research works by Dr. Sohiful Anuar Zainol Murad, currently a Senior Lecturer of School of Microelectronic Engineering, Universiti Malaysia Perlis (UniMAP).
News
Skills and Expertise:Electronics,Electronic Engineering,Wireless Sensor Network Microelectronics,Analog Electronics,Circuit Simulation,CMOS,Circuit Analysis VLSI Technology,Cadence,Microelectronics Engineering,Circuits,Analog-Digital Conversion Electronic Amplifiers,Radio Frequency,Integrated Circuits,Electronic Design Automation Low Power,LNA,EDA,Analog Circuits,Oscillators,Wireless,Ultra Wide Band Mixers,Analog IC Design,Layout,IC Design,Consumer Electronics,RF front-end design and Low Noise Amplifier Design.
Recent Submissions