Rosmaini Ahmad, Assoc. Prof. Dr.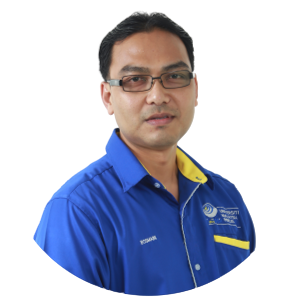 About Assoc. Prof. Dr. Rosmaini Ahmad
Assoc. Prof. Dr. Rosmaini Ahmad is currently a Associate Professor Dr. at Faculty of Mechanical Engineering Technology, Universiti Malaysia Perlis
He was formerly from School of Manufacturing Engineering
ORCID ID: https://orcid.org/0000-0002-9194-1169
Scopus Author ID: 14021065800
Email: Rosmaini Ahmad
Research Interests
Production
Reliability Engineering
Reliability Analysis
Condition-based Maintenance
Root Cause Analysis
News
Skills and Expertise : Production, Reliability Analysis, Reliability Engineering, Condition-based Maintenance, System Failure Analysis and Maintainability Analysis.
Recent Submissions
(

Emerald Group Publishing Limited

,

2014

)

Purpose – The paper aims to study car assembly line, to show its productivity rate, and to derive a mathematical model for the productivity rate of the assembly line segmented into sections with embedded buffers. Design ...

(

RAMS Consultants

,

2013-05

)

This paper presents the maintenance decision-making process for the case of a multi-component unit based on output-based maintenance (OBM) technique. OBM is an innovative maintenance technique that applies condition based ...