Shayfull Zamree Abd Rahim, Assoc. Prof. Ir. Dr.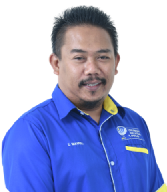 About Assoc. Prof. Ir. Dr. Shayfull Zambree Abd. Rahim
Assoc. Prof. Ir. Dr. Shayfull Zambree Abd. Rahim is currently a Associate Professor Ir. at Faculty of Mechanical Engineering Technology, Universiti Malaysia Perlis
He was formerly from School of Manufacturing Engineering
ORCID ID: https://orcid.org/0000-0002-1458-9157
Scopus Author ID: 54941291700
Email: Shayfull Zambree Abd. Rahim
Research Interests
Optimization
Materials
Materials Processing
Material Characterization
Mechanical Properties
News
Skills and Expertise:Material Characterization, Materials, Mechanical Properties Design Engineering, Mechanical Behavior of Materials, Microstructure CAD,Optimization, Material Characteristics, Materials Processing, Materials Testing Mechanical Engineering, Product Development, Process Simulation, Product Engineering, Analysis, Welding, Alloys Polymer Processing, Manufacturing Engineering Mechanics, Polymer Technology, Manufacturing Systems, Engineering Design ANOVA, Injection Molding, Response Surface Methodology Simulation Software, Taguchi Method,Simulation Experiments.
Recent Submissions