Muthmirah Ibrahim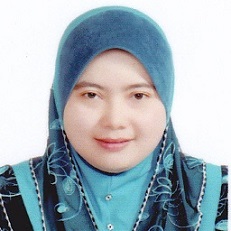 This page provides access to research works by Muthmirah Ibrahim, currently a Lecturer of School of Materials Engineering, Universiti Malaysia Perlis (UniMAP).
News
Skills and Expertise: Materials, Advanced Materials, Material Characterization and Nanocomposites.
Recent Submissions
(

John Wiley & Sons, Inc./Society of Plastics Engineers (SPE)

,

2011

)

The aim of the work is to extract, purify, and organically modify montmorillonite (MMT) of Lahad Datu, Sabah bentonite. The octadecylamine treated Sabah MMT (S-OMMT) (2-8 wt%) was then melt blended with polypropylene (PP) ...

(

Trans Tech Publications

,

2013-12

)

This paper is focused to investigate the effect of treated natural fiber (typha latifolia) content on tensile and morphology properties of polylactic acid (PLA)/treated typha latifolia (T-TyLa) composites. The composite ...