Nor Azura Abdul Rahim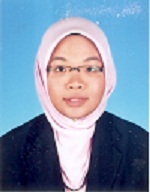 This page provides access to research works by Nor Azura Abdul Rahim, currently a Lecturer of School of Materials Engineering, Universiti Malaysia Perlis (UniMAP).
News
Skills and Expertise: MaterialsMaterials Processing, Advanced Materials, Polymeric Materials, Materials Science, Composites, Materials Chemistry, Chemical Engineering, Polymer Engineering, Polymer Chemistry, Fluid Dynamics, Polymer Processing, Rheology, Plastics, Mechanics, Viscosity, Viscoelasticity, Polymer Rheology, Photochemistry, Polymers & Microfluidics, Extrusion, Plastics Engineering, Rheometry and Rubber.
Recent Submissions
(

Universiti Putra Malaysia Press

,

2011-07

)

A study of kaolin addition in polypropylene (PP-kaolin) melt was carried out to characterize its flow behaviour and viscoelasticity at different temperatures. The compound of 20 wt% kaolin was prepared by melt mixing using ...

(

Wiley Periodicals, Inc.

,

2011-01

)

Melt flow and extrudate swelling behavior of polypropylene-kaolin (PP-Kaolin) composites were investigated using a single-screw extruder. Kaolin was mixed with polypropylene (PP) using a heated two-roll mill at 185°C and ...