Mohd Sobri Idris, Dr.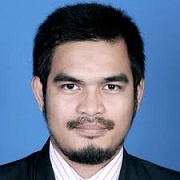 This page provides access to research works by Dr. Mohd Sobri Idris, currently a Senior Lecturer of School of Materials Engineering, Universiti Malaysia Perlis (UniMAP).
News
Skills and Expertise:Powder X-ray Diffraction,Lithium Ion Batteries,Advanced Ceramics Applied X-ray Crystallography,Solid Oxide Fuel Cells,Solid State Ionics and Materials For Energy.
Recent Submissions