Ruslizam Daud, Assoc Prof. Ir. Dr.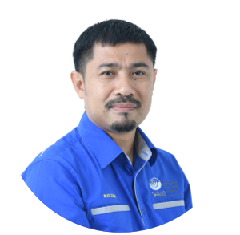 About Assoc. Prof. Ir. Dr. Ruslizam Daud
Assoc. Prof. Ir. Dr. Ruslizam Daud is currently a Associate Professor Ir. at Faculty of Mechanical Engineering Technology , Universiti Malaysia Perlis
He was formerly from School of Mechatronic Engineering
ORCID ID: https://orcid.org/0000-0003-1301-5183
Scopus Author ID: 24479667400
Email: Ruslizam Daud
Research Interests
Fracture and Damage Analysis
Finite Element Analysis
Biomechanics Failure
Structural Failure by Stress Riser Interaction
News
Skills and Expertise: Finite Element Analysis, Structural Analysis, Finite Element Modeling, Mechanical Engineering, Fracture Mechanics, Failure Analysis, Materials Engineering, Composites, Finite Element Method, Computational Mechanics, Elasticity, Structural Engineering, Computational Structural Mechanics, Damage Mechanics, Wear Testing, Abaqus and Computational Biomechanics.
Recent Submissions