Norazian Abdul Razak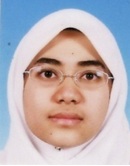 This page provides access to research works by Norazian binti Abdul Razak, currently a Lecturer of School of Mechatronic Engineering, Universiti Malaysia Perlis (UniMAP).
News
Skills and Expertise: Education Research, Biomedical, Cobb technique
Recent Submissions
(

Institute of Electrical and Electronics Engineers (IEEE)

,

2012-02-27

)

Lumbosacral orthosis (LSO) is a type of spinal orthosis that has been recommended for three basic purposes; abdominal support, pain management, and motion or positional control [1]. Even though the scientific evidence of ...