Muhammad Izham Ismail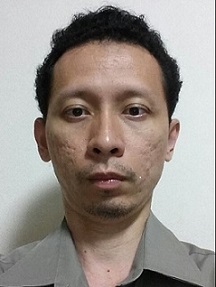 This page provides access to research works by Muhammad Izham bin Ismail, currently a Lecturer of School of Mechatronic Engineering, Universiti Malaysia Perlis (UniMAP).
News
Skills and Expertise: Fluid Mechanics, C++, Design Engineering, Computational Fluid Dynamics, Numerical Simulation, C, Numerical Modeling, CFD Simulation, Aerodynamics, Turbulence, Computational Fluid Mechanics, FLUENT, CFD Coding, Turbulence Modeling, Computational Simulation, Fluid Turbulence, Finite Difference, Fluid, Fluid Flow, Large Eddy Simulation, Direct Numerical Simulation, Finite-Difference Schemes, LES, Turbulent Flow, Fortran, Finite Volume Method, Lattice Boltzmann Method, GPGPU, LBM and CUDA Programming.
Recent Submissions
(

Springerlink

,

2008-06-25

)

Metered Dose Inhalers (MDI) is used to prevent and relieve the symptoms and progression of certain diseases (asthma, chronic obstructive pulmonary disease, cystic fibrosis and bronchiectosis) by delivering the inhaled ...