R. Badlishah Ahmad, Prof. Ir. Ts. Dr.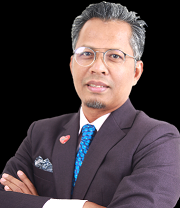 About Prof. Ir. Ts. Dr. R Badlishah Ahmad
Prof. Ir. Ts. Dr. R Badlishah Ahmad is currently a Professor Ir. Ts. Dr. at Faculty of Electronic Engineering Technology , Universiti Malaysia Perlis
He was formerly from School of Computer and Communication Engineering
He also was former Vice Chancellor of Universiti Malaysia Perlis
ORCID ID: https://orcid.org/0000-0002-4862-2728
Scopus Author ID: 57194844651
Email: R Badlishah Ahmad
Research Interests
Telecommunication
Network and IT
Embedded System
Optical Network
News
Skills and Expertise: Information and Communication Technology, Rehabilitation, Computer Vision, Computer Networking, Algorithms, Network Communication, Optics, Routing, Coding, Topology, Electronic Engineering, High Pressure Liquid Chromatography, Network, Wireless Sensor Network, Wireless Communications, Segmentation, Optical Fibers, QoS, Signaling, Computer Engineering, LAN, TCP, Embedded Systems, Wireless Networks, Communication Engineering, Particle Swarm Optimization, Mobile Learning, Computer Networks, Fiber, FPGA, Global Positioning System, Mobile Communications, Data Compression, Antenna, Routing Protocols, Ad Hoc Networks, IT Architecture, Operating Systems, Mobility Management, Mobile Ad Hoc Networks, Steganography, M-Learning, Spectrum, Cellular Networks, Optical Networks, Alignment, VANET, Wireless, WiMAX, CDMA, Access, BLOCKS, GNU/Linux, Embedded, Embedded Linux, Linux OS and Real Time Applications.
Recent Submissions